Travelodge Change for Charity Programme
In 2010, we launched our company-wide fundraising programme called Change for Charity. We asked our staff to nominate two charities they would like to support and they chose Cancer Research UK and KidsOut. The aim of the programme was to raise £200,000 by the end of 2012 for these two charities.
During the two year programme, our 6,000 staff members united together and held thousands of fundraising events across the length and breadth of the UK, raising more than £250,000 in the process. This beat all expectations and we are very proud of this achievement.

Pennies Foundation
To further support our charity programme, in February 2011 Travelodge became the first hotel brand to join Pennies, the pioneering electronic donation box.
This unique service allows our customers to make a real difference to someone's life when making an online Travelodge booking. By just rounding up a room purchase to the nearest pound at the payment stage, customers can donate to our chosen charity.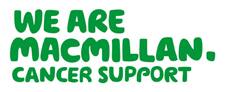 Macmillan Cancer Support
Towards the end of 2012, we once again asked our staff which charity they would like to support in 2013, and the overwhelming favourite was Macmillan Cancer Support.
Macmillan's work is vital. It helps improve the lives of people affected by cancer by providing practical, medical and financial support. It's not just patients who they support, as they also help carers, families and communities.
Macmillan also push for better cancer care, acting as a force for change, listening to people affected by cancer and working to improve cancer care.
With more people living with cancer than ever before, the need for their work is constantly growing. Thanks to their supporters, nearly 98% of Macmillan's income came from voluntary giving and fundraising in 2011. We look forward to playing a role in helping Macmillan continue that momentum.
From April 2013, we will be raising money for Macmillan via hundreds of fund raising activities across all Travelodge hotels nationwide, as well as through our partnership with Pennies. Of the donated pennies 95% will go to Macmillan, with the other 5% going towards driving the Pennies movement for the benefit of all UK charities.
For further information on Macmillan Cancer Support and Pennies please visit: