Find our lowest prices for multi nights stays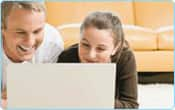 It may be cheaper to book a multi-night stay by making several 1-night bookings, using a mixture of Flexible and Saver rates.
To do this:
Select the first night of your stay and click 'book now'.
Choose the Extras for that first night and click on the link 'Add another stay' at the bottom of the Extras page. The first night will then appear in the basket.
Then repeat the process each additional night of your stay. Note you will have to select extras for each night that you add to your basket.
Once all nights are in your basket click the Complete Booking link in the basket and proceed to payment.
Your confirmation of booking email will contain multiple confirmation numbers which relate to the individual nights booked and the terms may differ for each of these reservations. See our terms and conditions.