An ideal place for a bite to eat or a quick drink
---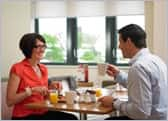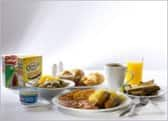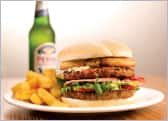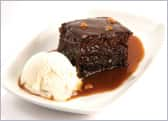 Many of our hotels have a Bar Cafe, where you can unwind at the end of the day in comfort. We serve breakfast, evening meals, and drinks from the bar and you'll get a warm welcome from our friendly staff. Just look for the menu in your room, in the Bar Café, or at the bottom of this page.
Hotels with the

symbol have Bar Cafes and can offer a delicious Breakfast Buffet, evening meals and a licensed bar. They also offer drinks and snacks from vending machines.
Breakfast buffet
Our all-you-can-eat Breakfast Buffet gives you the choice of a cooked breakfast with sausages, scrambled eggs, fresh tomato, bacon and baked beans; as well as croissants, muffins, toast, a range of cereals, fruit and yoghurt. Hot drinks and a selection of fruit juices are also available for the perfect start to your day.
Help yourself as many times as you like for just £7.65 – and kids can eat for FREE*!
(*Please speak to a member of staff for details of our kids eat free policy. Offer excludes Northern Ireland and Spain)
Why not order your Breakfast Buffet online when you make your room booking and save £1?
Fully licensed bar
We've selected some great wines to tickle your taste buds as well as quality lagers, beers, soft drinks and spirits. Feel free to eat, drink and be merry until well past your bedtime!
Snacks and evening meals
Our Bar Café menu has plenty of choice to suit you. With burgers, pizza, fish and salad you're bound to find something to satisfy. We also offer desserts and a variety of side dishes which are great to share but even better to keep all to yourself!
Why not take advantage of our exclusive online meal deal. With this great value deal you can choose from any main course, starter or dessert, plus a drink for just £9.95!
(Package subject to availability at selected hotels when booking a room online. Offer exclude all sharing platters, spirits, 250ml glasses/bottles of wine)
---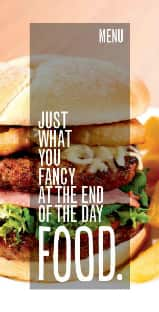 Typical Bar Café menu
Download a typical example. Some items may not be available at all sites.
If you don't already have it you can download Adobe Reader for free.
---
Hotels without Bar Cafes offer drinks and snacks from vending machines, as well as a breakfast option.