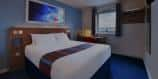 Travelodge Business
is our free online solution for businesses where you can search, book, manage and pay for hotels all in one place, whether you're at your desk or on the road.
Don't miss out - join more than 45,000 companies, big and small, saving time and money with Travelodge.
Why join Travelodge Business?
Instant Savings & Flexibility - Guaranteed 5% discount on all flexible rate bookings which are free to amend or cancel up to 12:00 midday on arrival date.

Interest Free Credit - Up to 6 weeks interest free credit with a Travelodge Business Account, our optional free payment solution. Find out more

Manage Bookings - Amend bookings and rebook your regular hotels easily; plus you can make recurring bookings should you need to stay for a few weeks.

Manage People - Save booker and frequent stayer details to help make bookings even quicker.

Track and control spend - A business dashboard where you can view all bookings and download reports to easily stay in control of your budget.

Dedicated support - Our dedicated UK based Business Support Team is on hand to support with any queries or special requests.

No fees - Joining Travelodge Business is completely free and there are no credit card fees or booking fees saving you even more.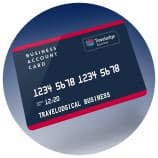 Travelodge Business account
Get up to 6 weeks interest free credit with a Travelodge Business account.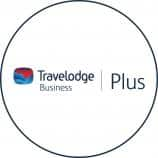 Travelodge Business PLUS
A package of bespoke benefits and rates available to companies with over £50k hotel spend requirement per annum, tailored to your individual business needs.
Join over 45,000 businesses who choose Travelodge
Over 570 hotels across the UK
Over 190 hotels with onsite restaurants & bars
A choice of room options - Standard rooms or SuperRooms™ *
500 hotels have a Tripadvisor rating of 4 or more
Over 385 hotels awarded a TripAdvisor Travellers' Choice Award


* SuperRooms™ are available in over 50 selected Travelodge hotels in popular locations for business customers