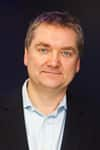 Grant Hearn,
Chief Executive Officer
Grant has a wealth of experience within the hotel and travel industry. He joined Travelodge in March 2003 as Chief Executive Officer and held this position until July 2010 when he was appointed Executive Chairman of Travelodge.

In April 2012, as part of the Company's new financial restructure, the Board reinstated Grant back to Chief Executive Officer to lead the business once again. During his initial seven years as Chief Executive Officer Grant spearheaded many industry firsts such as:

The 'Say No To Bed Tax' campaign – which prevented the implementation of an industry tax on hotels.
He launched the UK's first Foundation Degree in Hospitality, Budget Hotel and Retail Management in partnership with Westminster Kingsway College. The degree teaches new industry entrants the modern approach to operate a hotel in line with a retail business model - similar to how Travelodge operates.
Grant also initiated for Travelodge to be the first hotel company to recruit long term unemployed individuals back into the workforce via a Government backed scheme run by the Job Centre Plus.

Grant is a keen advocate of tourism and constantly works to ensure the industry's voice is heard in Parliament. He has presented to the Government on tourism issues many times and has also lobbied with fellow hotel CEO's on a number of issues such as; stopping a proposed hotel development tax in London.

Grant also sits on the London Enterprise Panel, which is lead by the Mayor of London, Boris Johnson. The panel consists of representatives from London boroughs and key business leaders' who advise the Mayor on how best to attract strategic investment to support private sector growth & employment, promote enterprise, increase skill levels and protect and enhance London's competitiveness.

Prior to joining Travelodge, Grant was Managing Director at Hilton UK & Ireland for three years. Previous to this role, Grant spent five years with Whitbread in senior roles which included: Chief Operating Officer for Marriott Hotels and Managing Director of Travel Inn.

Grant began his career at Forte as an Assistant Hotel Manager and spent 17 years at the group in a number of roles including assistant manager of the George V hotel in Paris.

Grant graduated from the Shannon College of Hotel Management, Ireland's leading college of hotel management in 1981.

Grant is married and has three children.
---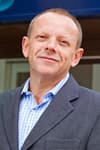 Paul Harvey,
Managing Director, International & Development
Paul joined Travelodge in October 2006 from Hilton International where he worked for over seven years in a variety of senior positions including Vice President - Japan and Micronesia, MD for Livingwell and Hilton UK Finance Director. Prior to this he worked for Meridien, Forte London and Grosvenor House Hotel.

As Managing Director, International and Development, Paul is responsible for delivering the Company's growth strategy to have 1,100 hotels and over 100,000 rooms by 2025. In addition to expanding the Travelodge brand globally and delivering profit growth in its existing international businesses in Spain and Ireland. As well as overseeing the facilities function for the business.

Paul is a Chartered Management Accountant and sits on the board.

Paul is married and has two children.
---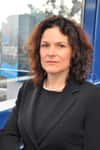 Jo Boydell,
Chief Financial Officer
Jo joined Travelodge in March 2013, and has held senior finance roles at some of the most well-known consumer facing brands.

A qualified accountant, with a broad based experience as a financial professional in private and public companies, Jo brings a wealth of expertise to Travelodge.

Jo was previously finance director at Mothercare and Snap Equity Ltd, the parent company of Jessops, and she has also worked for Ladbrokes plc, Hilton Group plc, and the EMI Group.

As Chief Financial Officer, Jo is responsible for the overseeing all of the Company's finance functions, including group and property finance, operational finance and accounting.

Jo is married with one child.