Travelodge are proud to have partnered with Sleepeezee as part of our £100 million makeover. Our promise is that each new Travelodge room will include an upgraded new luxury king size bed which is deemed in the industry as the 'Rolls Royce' of beds and is used predominately by luxury hotels worldwide.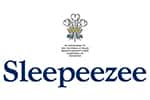 The Travelodge Dreamer bed boasts over 950 individual pocket sprung mattress. Each individual spring is designed to follow the natural contour of an individual's body in order to provide the correct amount of support and comfort to ensure you receive a good quality night's sleep.
You can now spend every night in king-sized comfort. Buy The Travelodge Dreamer Bed and have it delivered direct to your door.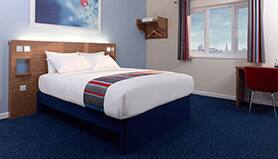 About Sleepeezee
Since the early 1900's, Sleepeezee has developed and grown into one of the leading and most respected bed manufacturers in the World. Recognised and highly regarded for its craftsmanship, design and innovation, the Company has built and maintained an enviable reputation for being the largest pocket sprung bed producer in the UK.