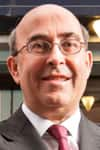 Brian Wallace,
Chairman
Brian has a wealth of experience in the hotel industry, and joined Travelodge in January 2013.
A qualified accountant, Brian has held senior executive roles with a number of companies, including Schlumberger, Ladbrokes and Hilton, as well as non-executive roles at Miller Group, Hays plc and Scottish & Newcastle plc.
Brian spent 12 years with Hilton, initially as Finance Director, before combining that role with Deputy Chief Executive. During that period, he played a pivotal role in strengthening the balance sheet, expanding the global presence of the Company and ultimately reunifying the Hilton brand through the landmark sale of the business to Hilton Hotels Corporation in America. Brian is currently a non executive director of FirstGroup plc.
Brian is married with two children.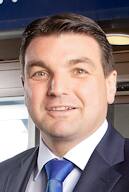 Peter Gowers,
Chief Executive Officer
Peter is an experienced Chief Executive with a functional leadership background in strategy, sales & marketing and operations in FTSE listed companies.

He joined Travelodge in November 2013, having previously served as Chief Executive of the main market listed Safestore Holdings plc, the UK's largest self storage operator.

Prior to Safestore, Peter held successive senior positions with the world's largest hotel company, InterContinental Hotels Group plc (IHG). From 2007-2009, Peter served as Chief Executive of IHG's Asia-Pacific region, based in Singapore with responsibility for more than 250 hotels and 60,000 hotel based employees.   From 2005-2007 he was IHG's Chief Marketing Officer, where he led the worldwide rebranding and relaunch of the InterContinental and Holiday Inn brands.  His earlier roles included Head of Global Brand Services from 2003-2005, where he led rapid growth in IHG's online business, call centre and travel agent relationships; and Head of Strategy from 2001-2003, where he led the development of the group's successful strategy to deliver international expansion with low capital intensity.

Peter spent his early career with the FTSE-30 conglomerate Bass plc and the global consultancy firm Arthur D. Little.

He holds a First Class Honours degree in Law from Oxford University and is married with two children.
Paul Harvey,
Managing Director, International & Development
Paul joined Travelodge in October 2006 from Hilton International where he worked for over seven years in a variety of senior positions including Vice President - Japan and Micronesia, MD for Livingwell and Hilton UK Finance Director. Prior to this he worked for Meridien, Forte London and Grosvenor House Hotel.

As Managing Director, International and Development, Paul is responsible for delivering the Company's growth strategy to have over 40,000 rooms by 2025. In addition to expanding the Travelodge brand globally and delivering profit growth in its existing international businesses in Spain and Ireland. As well as overseeing the facilities function for the business.

Paul is a Chartered Management Accountant and sits on the board.

Paul is married and has two children.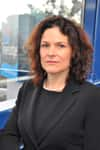 Jo Boydell,
Chief Financial Officer
Jo joined Travelodge in March 2013, and has held senior finance roles at some of the most well-known consumer facing brands.

A qualified accountant, with a broad based experience as a financial professional in private and public companies, Jo brings a wealth of expertise to Travelodge.

Jo was previously finance director at Mothercare and Snap Equity Ltd, the parent company of Jessops, and she has also worked for Ladbrokes plc, Hilton Group plc, and the EMI Group.

As Chief Financial Officer, Jo is responsible for the overseeing all of the Company's finance functions, including group and property finance, operational finance and accounting.

Jo is married with one child.