We all need a break sometimes - going abroad in search of the sun, hitting the slopes and skiing or, taking a 'stay-cation' and seeing the beautiful sights of the UK. Choosing one of our Heathrow hotels provides you with the perfect place to stay, whether you have flights booked or not.
You will find our hotels in incredibly convenient locations offering you great access and transport links into London. Our Heathrow airport hotels are only a hop, skip and a jump away from the airport - so there's no need to worry about missing your flight.
Our Heathrow hotels offer more than just a place to stay if you're flying. Right next to the Royal Borough of Windsor and Maidenhead there are many attractions to visit including Legoland Windsor and The Queen's very own residence, Windsor Castle. And with our hotels at Heathrow airport - such as Heathrow Terminal 5 Hotel - providing excellent transport routes to London and Windsor you'll not be far from where you want to be. Choosing one of our Travelodge hotels will guarantee you a fantastic nights sleep at a fantastic rate. Leaving you fresh, and ready to take to the skies (or London).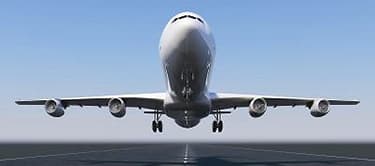 Select a hotel
Book Hotels near Heathrow Airport
With a potentially long day travelling ahead of you, then a good nights sleep is exactly what you need. Travelodge hotels near Heathrow airport provide you with an excellent place to stay - before, or after - your holidays.
Whether you're on business, going on a holiday or you fancy a weekend exploring London and Windsor, search here for the Travelodge hotels at Heathrow airport that suits you best. Whichever hotel you choose it will be for a brilliant rate and a guaranteed quality night's sleep.
Things to do near Heathrow airport
Choosing one of our brilliant hotels near Heathrow airport puts you in the perfect place to make the most of your visit - whether it's to fly away or to explore London.
With one of the most exciting cities in the UK at your mercy and the chance to see some Royal sights - Travelodge's cheap Heathrow hotels will make sure you don't miss a thing. Pick the Heathrow Terminal 5 Hotel, with the Piccadilly line running directly from it you'll be at Windsor Castle in a flash. Or perhaps you're out with the family, then check out Legoland Windsor. And don't forget Hampton Court Palace or Ascot Racecourse, just a short tube-trip away.
If your plan is to go abroad, then why not use one of our Heathrow hotels? Situated next to the various terminals you could not be closer to the airport, so hopefully you won't be in a rush to catch your flight.