When you're looking for hotels near Dublin airport, you needn't look further than our two brilliant locations. Whether you're here for business or pleasure, you can be sure to find everything you need for a great trip. Landing late? Then 24-hour access and Wi-Fi can make your transition to the city a real breeze.
These comfortable hotels are ideally located to ensure you have nothing to worry about. For anyone coming to Dublin just for pleasure, you can take advantage of our Travelodge hotels' close proximity to both the City's delights and transport options - perfect, too, if you're travelling onwards around the Emerald Isle.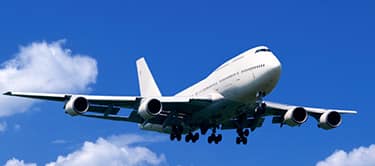 Select a hotel
1 to 2 of 2 Hotels
1.9
miles away from
Dublin Airport
2.1
miles away from
Dublin Airport
Booking hotels near Dublin Airport
If you're heading into the heart of the city then our Dublin Airport North 'Swords' hotel should be your first stop. Situated just 2 miles away from the City, this is a 30-minute walk for the fitness fanatics amongst you, and a super quick bus/train journey to Dublin's centre. This hotel is highly convenient for those wanting to be near the airport but also wanting to explore the city.
Alternatively, the Dublin Airport South Hotel is a great option for anyone looking to explore the City while staying conveniently close to the airport. You can come and go as you please with our 24-hour service.
Things to do in Dublin 
Many of Dublin's thousands of visitors are drawn to one iconic landmark in the city, the Guinness Storehouse. Wander around the seven storey building to learn more about the origins and making of 'the black stuff', or simply admire the view from outside as the building itself has been modelled to resemble a pint of the famous stout. For the sports enthusiast, the legendary Croke Park, home to the Gaelic Athletic Association, is a must see while culture lovers will find plenty to entertain them amidst Dublin's flourishing arts scene.
Head to the National Gallery of Ireland to wander the halls and take in over 10,000 pieces of work or, for something with more historic resonance, visit the Book of Kells, written around 800 AD and buried in the ground for hundreds of years before being brought to the safety of Trinity University. Whatever your reason for visiting this beautiful city, there's plenty to see and do amid Dublin's eclectic selection of restaurants, clubs and pubs, shopping options and beautiful countryside views.