Packed with historical attractions, cultural delights, world-class restaurants and the UK's main shopping hub, it's no surprise that so many couples and families are looking for cheap London breaks.
We've got a number of conveniently located contemporary hotels throughout the Capital so booking the perfect London getaway needn't cost a fortune.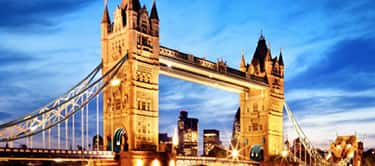 Select a hotel
Book London breaks
Everyone knows London; its imposing skyline has captured imaginations around the world and is instantly recognisable, but not all of us know the different parts of London and what they offer. Central London is the home to some of the world's most iconic landmarks and attractions but, further out towards the perimeters of the City, you will still find plenty of things to see and do, and a quieter location to base your stay.
Bethnal Green, for example, is a trendy part of East London that has lots of places to shop, dine and relax. Our modern London Bethnal Green hotel is only a short walk from the nearest tube station, giving you fast access to the heart of town on the Central line, but it also has its own attractions such as West Ham United Football Club (5 miles away) and the Tower of London (2 miles away).
Things to do on London breaks
If you want to completely immerse yourself in the busy life of central London, then booking a London break hotel means focusing on the central locations. Our conveniently located London Central Tower Bridge hotel is a good pick for families, with London's Tower Bridge just a 10-minute walk away, complete with stunning views and a chance to watch the bridge lift as large ships pass beneath. For those looking to embrace local history, why not pop down the road to St Paul's Cathedral? It's just 0.4 miles from our hotel and provides plenty of photo opportunities; you'll want at least one shot of the stunning architecture and surrounding cityscape to take back home with you.
While the main tourist attractions provide you with plenty to see and do on London breaks, there are plenty of other options you can try in wider parts of the City for a unique experience. A popular destination for value London breaks, Vauxhall is close to the centre of the action but comes without the premium price. It is highly recommended for those seeking out restaurants and nightclubs. Our London Vauxhall hotel is only a short distance from Vauxhall railway and tube stations and just 1.2 miles from both London Victoria and Waterloo, so travelling across the rest of the City is easy. There are also plenty of things for you to do which are easy to get to on foot; the Tate Britain is just a 15-minute walk while the Natural History Museum and Science Museum are both 2 miles away and only a short journey by public transport.