Change for Charity Programme
In 2010, Travelodge launched our company-wide fundraising programme called Change for Charity. We asked our staff to nominate two charities every year and over 6,000 staff have actively supported this programme since it began and have raised thousands of pounds by organising many fundraising events across the length and breadth of the UK.
Travelodge staff have supported several different charities over the years, including Cancer Research UK, KidsOut, Macmillan and our current partner British Heart Foundation. We are very proud to say that we have raised over £1,050,000 (including Pennies Foundation donations), since the Change for Charity Programme began.
Pennies Foundation
To further support our charity programme, Travelodge became the first hotel brand to join Pennies, the pioneering electronic donation box. Since 2011, this unique service allows our customers to make a real difference to other people's lives when making an online Travelodge booking. By just rounding up a room purchase to the nearest pound at the payment stage, customers can donate to our chosen charities.
For further information on the Pennies Foundation, please visit: www.pennies.org.uk
British Heart Foundation- Our new charity partner
The British Heart Foundation was selected by our employees as their charity of choice for 2017.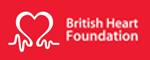 The UK's leading heart charity is dedicated to tackling the world's single biggest killer, and is the single biggest independent funder of cardiovascular disease research in the UK.
With our customers and colleagues help, the British Heart Foundation hope to fund life-saving research that will help beat heart disease once and for all.  Committed to fundraising in an open and transparent way, the British Heart Foundation ensures that every donation they receive helps fund the fight for every heartbeat.
For further information on British Heart Foundation, please visit: www.bhf.org.uk
Macmillan Cancer Support- our previous charity partner
Our partnership with Macmillan Cancer Support began in February 2013 and during our 4 year partnership, we have raised over £900,000.
This charity was selected by our employees as their charity of choice for the last four years and we supported them through a variety of innovative and entertaining fundraising activities. These were: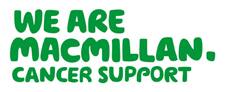 Annual Green Day for each year that we have partnered with Macmillan Cancer Support
The World's Biggest Coffee Morning, supported by all our Travelodge hotels and our Head Office
Our Property division organised an innovative 'Bed Nevis' challenge which was given fantastic coverage across the business by our PR department, raising an incredible £70,000.
Macmillan's work is vital and, with more people living with cancer than ever before, the need for their work is constantly growing. It's not just patients who receive support from this charity; they also help to improve the lives of the people around them who are affected by cancer such as their carers, their families and their communities. Macmillan Cancer Support provides practical, medical and financial support and pushes for the provision of better cancer care, acting as a force for change.
For further information on Macmillan Cancer Support, please visit: www.macmillan.org.uk