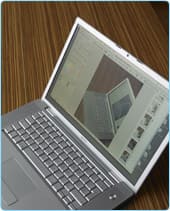 For those of you who need to stay in touch when you away from home, we now offer WiFi internet access for customers with a wireless-access enabled laptop computer or device*.
Look for the

symbol on the Hotel Information pages.
This service, in association with Arqiva, is now available at all Travelodge hotels in the UK.
Charges are payable in advance using a credit card and are based on the initial time that you register for the service and log on. The service can then be accessed from any Travelodge hotel for the time permitted as detailed below:
£5 1 hour
£10 24 hours
£20 1 week
£30 1 month
If you experience a problem accessing the service please call Arqiva on 0871 909 9980 24 hours a day 7 days a week.
* Subject to availability and compatibility with customer's equipment. Access to internet services is chargeable and may be subject to change.