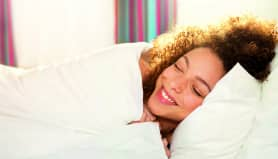 Home... when you're away! Our great value rooms offer you the perfect night sleep, whether you're staying away with the family, enjoying a city break or on the road for business.
With over 500 hotels in the UK, Ireland and Spain - in all major cities, airports and towns - wherever you need to stay, we're there and whatever the reason for staying there'll be a friendly face to welcome you no matter what time of the day you arrive. 
Our rooms have everything you need:
En-suite bathrooms with shower (and baths in most)
Cosy 10.5 tog duvet
4 plump 100% cotton and hollowfibre pillows
Set of fresh white towels (bath and hand towel)
TV with up to 17 channels
Spacious desk
Tea and coffee making facilities
WiFi*
Available on request:
Cots - Mothercare Travel Cot suitable from birth to 24 months
Hairdryers and irons
Extra tea & coffee, towels and pillows
* Charges apply, but don't forget WiFi is free in Bar Cafe areas - click here for full details.
New Look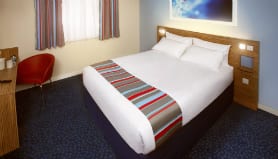 In spring 2013 we started to update our hotels with our fresh new look, that we are sure will bring you extra comfort and even better value when staying at Travelodge.
Our guests have told us that comfort is important to them when staying away from home and that's exactly what you will get. An exciting part of our makeover is to bring you our new King-size Travelodge Dreamer Bed made exclusively for us by Sleepeezee - highly recognised for their craftmanship and innovation worldwide.
The Travelodge Dreamer bed mattress boasts over 950 individual pocket springs. Each individual spring is designed to follow the natural contour of your body to give the ultimate night's sleep and, with our cosy 10.5 tog duvet and four plump pillows we're sure you will be snoozing all through the night.
For your convenience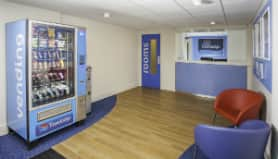 Whenever you arrive we will be there to welcome you, as all our hotel receptions are open 24 hours a day, 7 days a week. In many of our city and airport hotels you can save time with our easy to use Speedy Check in kiosks, so there's no need for you to wait to check in with the hotel reception desk - you'll be in the comfort of your room in no time. To use, just remember to bring your booking confirmation number and the payment card used to make the booking. 
We know how easy it is to forget something when staying away from home, that's why our hotel vending machines are stocked with handy toiletry packs, as well as a wide variety of snacks and drinks.